No Comments
I Am the Boss Here by Claire Angel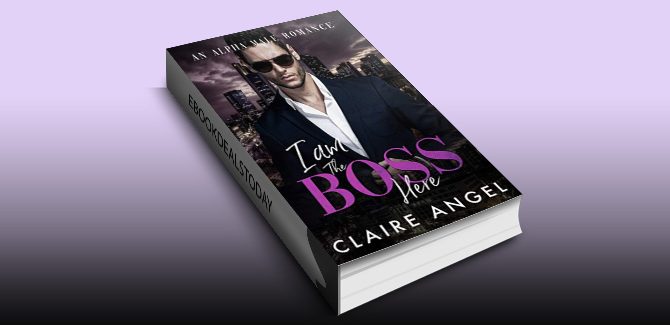 Realtime Price – $0.99
I'm not comfortable with public displays of affection. I want my work to be its own reward. It doesn't make sense to have feelings for the boss.
Tyson Reynolds has it all. He knows how to work it.
What makes me think he would even notice me?
I'm not a Barbie doll.
I've never pretended to be something I'm not. It's not in my nature.
He looks at me and I feel powerless.
He touches me and I get weak at the knees.
I can't be responsible for what my body begs me to do.
The lingering glances freeze me in his eyes.
The sexual innuendo gives me a moment of pause.
He's not subtle. His intentions are clear. I want to move up.
I can't do that being seen as wallpaper.
My image has to change.
Do I have what it takes to be noticed? I'm about to find out…
"I Am the Boss Here" is 25000-word full length Steamy standalone story with no cheating and no Cliffhanger. Guaranteed HEA.

Genre: Contemporary Romance
I Am the Boss Here: An Alpha Male Romance by Claire Angel