No Comments
Into the Fire by K. Gorman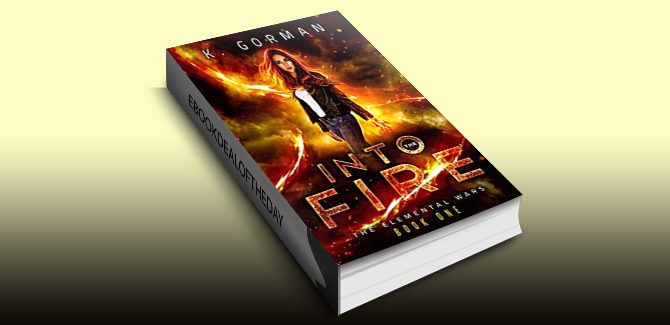 Realtime Price – $0.99
Magic.
For Mieshka Renaud, the word is as foreign as space travel. Although three Mages live in her city, fueling a defensive shield that keeps everyone safe from the Swarzgard-Westran War, her knowledge of them comes only from a brief spotlight in her high school curriculum, and thanks to an inter-city move, she missed most of those classes.
In a single day, everything she thought she knew is thrown on its side.
She has magic, and soon, the city will depend on her to use it.
Into the Fire is the first book in The Elemental Wars, a series previously published as The Mieshka Files, and contains a considerable amount of swearing and violence. If you enjoy reading hard-hitting modern fantasy with elemental magic and a complex, well-developed world, this is the series for you.
Genre: Young Adult, Fantasy
Into the Fire (The Elemental Wars Book 1) by K. Gorman