No Comments
Unwilling Disciple by Sophie Emerson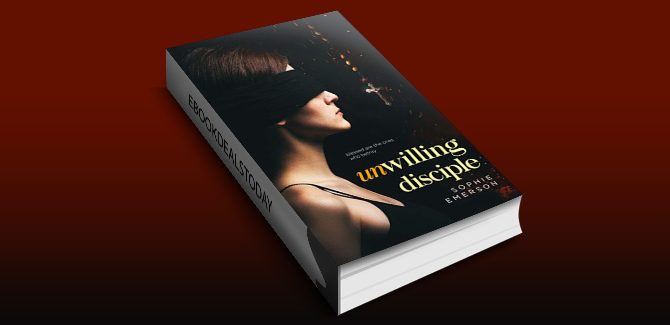 Realtime Price – $2.99
All Amber Evans has ever wanted is a normal life, but sometimes normal isn't what's meant to happen.
Blessed are the chosen.
Amber Evans has worked hard for a life and career she thought she'd never have. An exciting job, a loving husband, and an adorable daughter. The perfect life.
But lurking under the skin of suburbia is something dark and dangerous. A secret past that Amber has been trying to escape for almost twenty years. Only the people who know her best have ever been told, but Amber was raised in a religious cult that doesn't let go of its members easily.
A terrifying kidnapping leaves Amber shaken to her core, and her husband in the hospital. They're running out of time to find their daughter and regain the sense of stability she's worked so hard to maintain for her family.
After twenty years of pretending the past was gone, when it all comes rushing back, will Amber be able to escape the clutches of the very people she's tried so hard to leave behind? Or will her past consume her and leave everything she's built in ruins?
Genre: Thriller, Suspense
Unwilling Disciple: A Psychological Thriller by Sophie Emerson