No Comments
The Seven Lives of Grace by Elena Shelest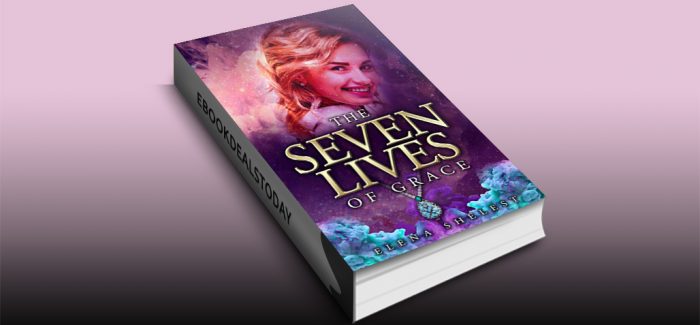 Realtime Price – $0.99
She has only seven days to choose her destiny…
Grace Ainsworth leads sufficiently fairy-tale-free existence as a legal file clerk in rainy Seattle. Her orderly life turns into a roller coaster of unusual events when a mysterious package arrives from her eccentric Aunt Louise.
Named the next "carrier of the gifts", she has only one week to sort through her inheritance or lose it all.
It's finally her chance to get her dream job and maybe even her prince–if she doesn't screw things up. But that "Happily-Ever-After" plan soon turns as ill-fitting as the pair of disagreeable high heels she's forced to wear.
As she blunders through unpredictable magic that challenges her beliefs and uncovers the wounds of her past, Grace has to fight unexpected foes and save her workplace.
When everything she holds dear is put on the line, will she be able to rise up to her true calling before the clock strikes midnight on her 25th birthday? A perfect mixture of feel-good vibes, intrigue, clean romance, and a pinch of magic. Empowering book for all ages. Dive in to be entertained and inspired.
Genre: Women's Fiction
The Seven Lives of Grace by Elena Shelest