No Comments
Doctor's Demands: A Submissives' Secrets Novel by Michelle Love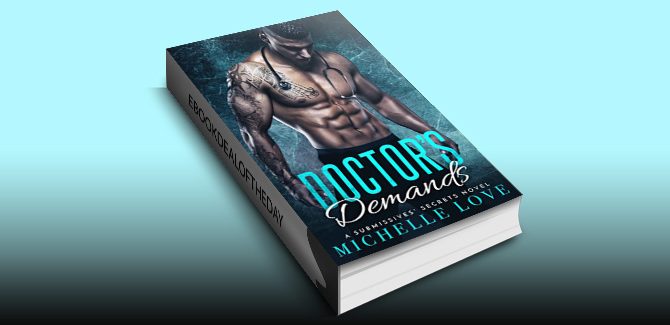 Realtime Pricing:$3.99

The doctor has arrived, with a treatment that mixes pleasure and pain…
The first time I see her on the Dungeon of Decorum club's website, I know I have to have her.
She's an innocent young college student working towards becoming a teacher.
Although I only planned to save her from men who wanted to use and abuse her,
I can't help but want to train her to be mine.
I'm a celebrity doctor with as many dark secrets to hide as she has curves to display.
I want all of her, but she can only have part of me.
I have to keep my distance while I teach her to submit to me.
I have to gag her so I don't hear her voice that sounds as sweet as her body looks.
Falling for her would mean exposing my dark past and ruining everything I've built.
The only problem is that she's making me break all my own rules.
And now I'm the one searching for a cure to break the spell she's put on me.
This book is a full-length standalone novel with a guaranteed HEA and no cliffhanger.


Genre: Contemporary Romance