No Comments
Healing The Panther's Heart by Brittany White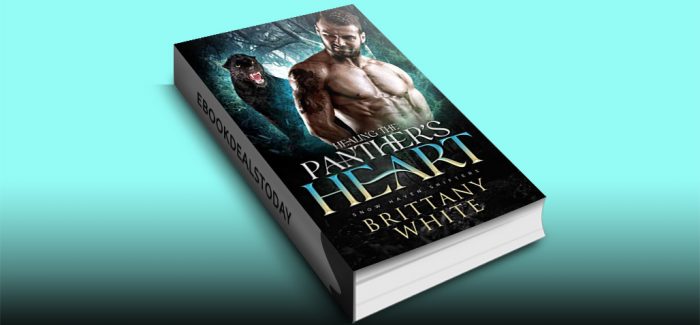 Realtime Price – $0.99
I ran from the men who were trying to kill me, only to find the man who would break my heart
I saw something that I wasn't supposed to see – a high-powered man killing another. I ran for my life. When I thought that there was no place safe for me, I found a necklace that my grandfather had left me, along with a note. He had saved the life of a panther shifter in the war, and the shifter had promised him a favor. Grandpa's note instructed me to go to the Jordan Ranch in Snow Haven and present the necklace that accompanied his note.
Nate Jordan was not happy to see me appear on his doorstep. He was a loner who valued the quiet and seclusion of his ranch. However, he realized that he was honor bound to fulfill his grandfather's promise and protect me from those who would see me dead.
He didn't believe me until the danger was on his doorstep. By then, I faced another danger – that of a broken heart.
I had fallen in love with a panther shifter who had vowed never to love another woman after he was betrayed by his ex-fiancé.
A pack of wolf shifters – Determined to kill me and collect the bounty on my head
A dirty district attorney – Willing to betray me for cash
A panther shifter – The one who stole my heart
I knew that Nate saw me more as a burden than anything else. Yet, I fell in love with him almost as soon as I laid eyes on him.
Would the hurt and betrayal from the past keep us apart and destroy the tender love that we had for each other?
Note: Adult Only!
Genre: Paranormal Romance
Healing The Panther's Heart (Snow Haven Shifters, Book 5) by Brittany White