No Comments
Show Stopper by Amy Brent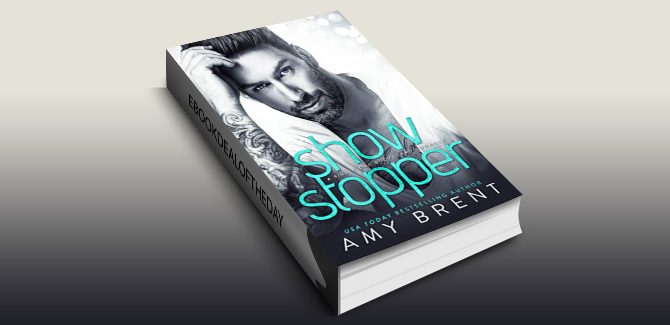 Realtime Price – N/A
I was hired to protect her – but I'm tempted to turn her over my knee and give her what she really needs.
I wasn't supposed to fall for her.
But one look at her hourglass figure and those gorgeous legs…
And I picture how they'd fit perfectly around my waist.
How her dirty-talking mouth must have many other talents.
At first I didn't want anything to do with her …
Then I notice honesty under her attitude,
Vulnerability under her feistiness,
And I'm determined to uncover the real woman that hides beneath her armor.
Bridget Meyers – I am determined to shield you from harm.
But there's just one thing I can't protect you from: Me.
And I won't let that be a show stopper!
70,000+ words in this full-length standalone single dad bodyguard romance. Exclusive brand new bonus menage romance included: Daddy's Friends. Grab your copy today.
Genre: Romance
Show Stopper: A Single Dad Bodyguard Romance by Amy Brent