No Comments
Tough Love by Skye Warren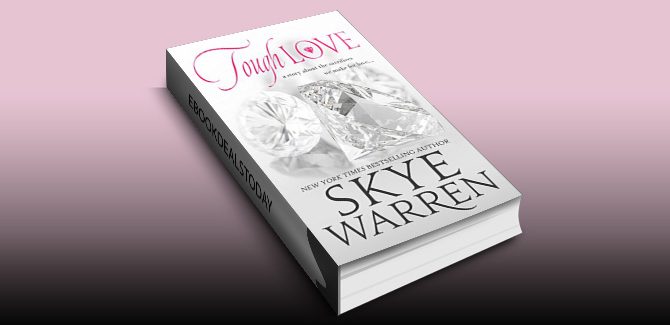 Realtime Price – $0.99
A story about the sacrifices we make for love…
I sneak out of my room every night. My father's guards don't see me. My sister doesn't see me. No one sees me, except him.
He's the son of a mafia foot soldier. My father is the boss. I shouldn't even know Giovanni. And I definitely shouldn't kiss him. Our relationship is doomed to fail, but that won't stop me from trying.
Not every girl wants to be a princess. I just want to be free.
****************
Tough Love is the prequel novella to the sexy Stripped series. Fair warning: Contains a dark hero who will do anything to keep his girl safe and an ending that will make you gasp!
Books in the Stripped series
½. Tough Love (prequel)
1. Love the Way You Lie
2. Better When It Hurts
3. Even Better
4. Pretty When You Cry
5. Caught for Christmas
6. Hold You Against Me
7. To the Ends of the Earth
Genre: Contemporary Romance
Tough Love: A Dark Mafia Romance Novella (Stripped) by Skye Warren