No Comments
Two Firefighters Next Door by Jay S. Wilder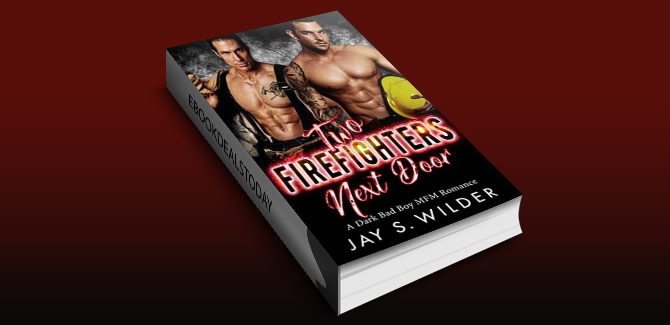 Realtime Price – $2.99
Double the Firefighters. Double the Heat.
Hammer and Deuce
We shared the fire chief's daughter the first time we met her.
Took her at the same time.
Now, we can't afford for our boss to find out.
Seeing her again can get us all killed, but it's too late to back off. We're in too deep.
We played with fire. We're bound to get burned.
Author's Notes:
– Two Firefighters Next Door is a standalone MFM menage romance that is all about the woman. There are no M/M scenes. This story is all about TWO hot, bad boy firefighters who fall for the same woman. There is no cliffhanger, and a happily ever after is guaranteed.
– For a limited time, this ebook also includes the full-length standalone bonus novel, Protection, so Two Firefighters Next Door ends at around 45%.
Genre: Romance
Two Firefighters Next Door: A Bad Boy MFM Romance by Jay S. Wilder