No Comments
Flame (A Stepbrother Romance) by Victoria Villeneuve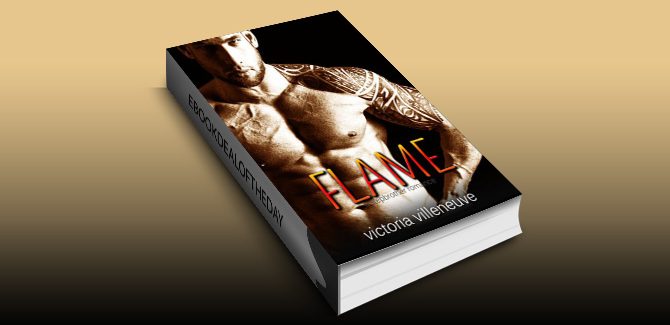 Realtime Pricing:Processing (1)

Every flame starts with a single spark
SHAY
For four years, I've run from my past in order to save my future.
Until I ran straight into my old stepbrother. My new boss.
Arrogant, brash and infuriating, he always got whatever – and whoever – he wanted.
Now he wants me to stay, and he's not past using blackmail to get me to agree.
I can't stand it. I can't stand him.
So how come every time I look at him I want to rip his clothes off?
JASON
I hadn't seen my stepsister in four years until the day she walked into my office.
She was always pretty cute. But now she's smoking hot. Like, I-want-to-bang-her-on-my-desk-right-now hot.
She thinks she can resist me. I've always been more than just a little bit cocky. But that's only because I always get what I want.
And right now, I want her.
Little do I know once isn't going to be nearly enough…
*** Flame is a full length novel with a HEA ending and no cliffhanger. For a limited time, get a copy of Stepbrother: Impossible Love included FREE in this copy of Flame. ***
Genre: Contemporary Romance