No Comments
Roomies with Benefits by Ali Parker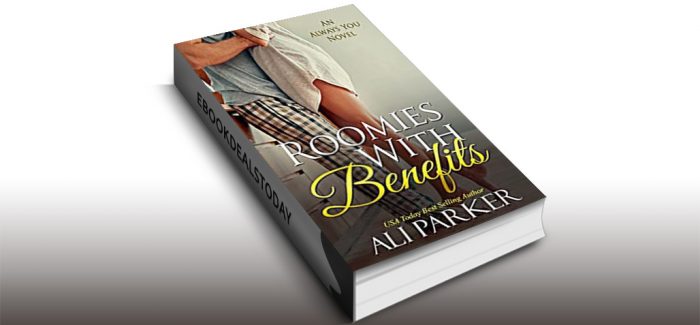 Realtime Price – $4.99
Roomies with benefits? No need to ask me twice.
My childhood best friend needs a place to crash after a messy breakup.
And she's not a little girl anymore. This woman has me wanting things I shouldn't.
So I give her my guest room.
Even with a few walls between us, this good girl makes me feel like a really bad boy.
But what could go wrong? Lots…
Having her around is driving me insane with need.
Maybe this wasn't such a good idea. Too late now.
Until we strike a deal.
We'll matchmake for each other. Any man would be lucky to have this woman.
Besides, my curvy BFF needs to be reminded that she's everything a man wants.
The problem?
I'm jealous and turning into a possessive jerk anytime someone looks her way.
Bff's in bed isn't cutting it.
I want more.
Like all of her.
Matchmaking and happy-ever-afters be damned.
Genre: Contemporary Romance
Roomies with Benefits by Ali Parker