No Comments
The Daddy Dilemma: A Secret Baby Romance by Tia Siren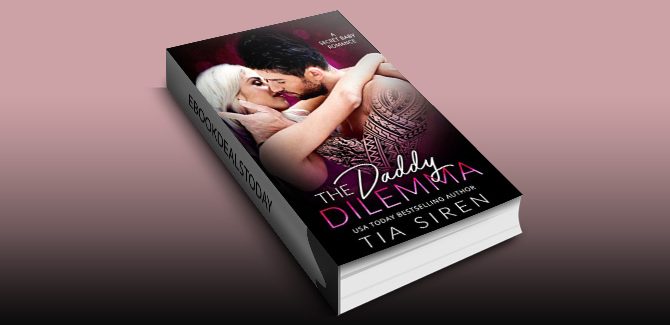 Realtime Price – N/A
Brock Trenton.
Arrogant. Impossible. S*xy.
Turning my life upside-down.
Now that I'm back,
It'll be hard to keep my secret.
Brock is as s*xy and confident as the day I left for New York.
Now that I'm back, he's got a good reason for being so vengeful.
I never wanted to hurt him.
Maybe it's time to tell him why I couldn't marry him.
But if he thinks he can buy up my family's farm, he's got another thing coming.
I'll fight to keep what's mine.
Even if I miss his strong arms around me.
His lips on mine.
Him inside me.
The endless nights in the barn.
I can see he misses me too.
It's in his eyes when he looks at me…
…Those same deep green eyes as my son's.
The Daddy Dilemma is a stand-alone novel of 80000 words with no cheating, lots of love, and a HEA. I've also included some bonus novels for your enjoyment.
xx
Tia
Tia Siren. Spoil the bad girl in you.
Genre: Contemporary Romance
The Daddy Dilemma: A Secret Baby Romance by Tia Siren