No Comments
Rescue Me: A Bad Boy Romance by Mia Ford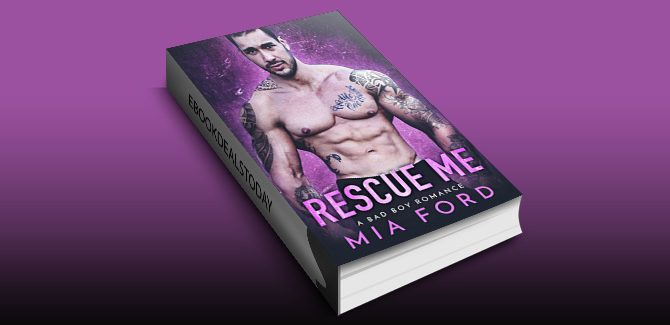 Realtime Price – $3.99
I love my life the way it is.
No commitments, no heartbreaks!
That's until Josie enters my life.
One look at those perfectly structured curves and legs that could go on forever,
And I'm hooked.
But things are not as simple as they seem.
Josie and Blaine – they say we're made for each other.
Until death, mayhem, trickery, and suspense follows us down what appears to be a dead-end road.
But guess what…
I found a new purpose to my life – Protecting Josie.
And this time, I am not letting her go…
70,000+ words in this full length standalone bad boy romance and bonus content included after the main story.
Grab your copy today!
Genre: Contemporary Romance, Women's Fiction
Rescue Me: A Bad Boy Romance by Mia Ford