No Comments
Center of Gravity, Book 1 by Neve Wilder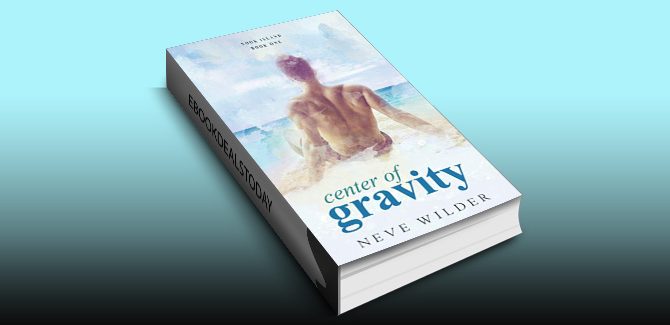 Realtime Price – $5.99
When life comes apart at the seams, love is the only thread that can mend it
Accountant Rob Macomb has a stable job that he's good at and… that's about it. A year of nothing but heartache leaves him seeking refuge from loneliness and grief behind spreadsheets, punishing daily runs, and the occasional anonymous tryst. He wants only to bury the past and focus on his career, but he has one last task to complete: pack up his parent's quaint beachside house and put it on the market.
Alex Andrews is a budding artist with a penchant for Converse, Cracker Jack, and piercings. Family turmoil sidelines his dreams of finishing art school and building a career in three-dimensional design, and now he's doing whatever he can to keep everyone afloat.
When Alex shows up as a part of the moving crew hired to help Rob clean out the house, what should be a simple move becomes far more complex. Because it's not the first time they've met, and their last encounter was memorable for all the wrong reasons.
The attraction between them is undeniable and intense, but Rob's hell-bent on pushing everyone away, and Alex is on the verge of spinning out of control. Can a grumpy accountant and a bootstrapping artist find their center of gravity together, or are they on a collision course to heartbreak?
An emotionally-charged, slow burn gay romance featuring an age gap, hurt/comfort themes, and a hard-won happily ever after. This is the standalone first in the Nook Island, Georgia series.
Genre: Romance
Center of Gravity: Nook Island Book 1 by Neve Wilder