No Comments
Heart of the Pride: Fur, Lust & Magic Book 1 by Mary Leihsing & Aden Lewis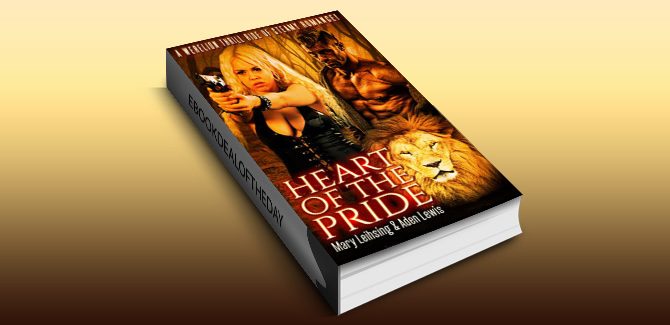 Realtime Pricing: Amzn: $0.99

Werelion Erotic Thrill Ride of a Paranormal Romance Novel!

Sizzling New Release
Alexis is finally getting to go to school to study music. Since her Mom died in a suspicious car crash her Dad has filled her life with a swinging door of bodyguards and kept her home. After gaining weight and having no freedom she feels like the only 24 year old that has never had a boyfriend in America.
Her new bodyguard Derek turns out to be more than muscle. She falls for him hard and even more shocking he falls for her! Of course she has no idea Derek and his muscle bound friends are all Werecats. If they ever find anytime alone with a crazy stalker after her, mutant freaks, crazy Werewolves and of course her Dad showing up whenever they are alone she will find out soon enough, because when the clothes come off the fur grows.
Genre: Erotic, Paranormal Romance
Check out the "Heart of the Pride: Fur, Lust & Magic Book 1" Video Booktrailer!