No Comments
Knocked Up By The A List by Anastasia Slash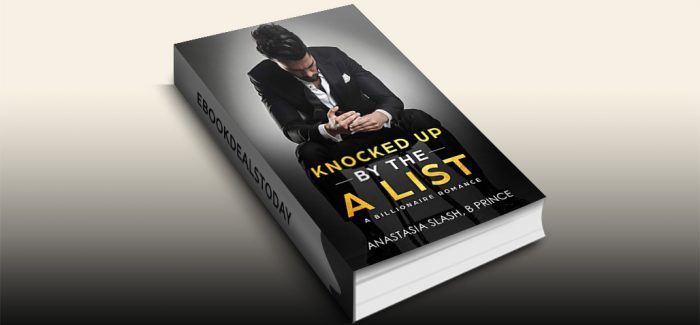 Realtime Price – $3.99
SLADE
She walks up to me
I am looking
She moves closer
I am watching
She is a mystery
But not for long
I want her in my sheets
Focused only on me
It is a case of mistaken identity
But Meghan fate brought you to me
And once you are mine
There is no way out.
MEGHAN
I thought
It's just a hook-up,
When can we do it again? he asks
I paid up
But a secret derails all that
Now I discover he is not all he seems to be
But why can't I let go
Why can't I disappear
Maybe because its a case of the power of his massive deal!
There is a deadline 24 hours!
The first action makes a difference when falling for the escort….Do not do it- especially if your dream is to keep your brand new squeaky clean job
But one glance at Slade, the Man sent from the agency to Bar One in a Mercedes Maybach has 21 year old birthday girl and untouched Meghan's head spinning with thoughts of pleasure!
Filthy Action the club…..
She can't help herself thinking about how lucky she is to have snagged a hunk for the night and how magical one night with him might chance her life.
A filthy encounter ensures it should have been a one night stand
Then why can't she let go?
Knocked Up by the A-List is a hot dark CONTEMPORARY Romance from B Prince and Anastasia Slash . It features OTT hot hookups. Be prepared for insane page clicking or flipping, this book will have you on the edge of your seats all the way through
#HEA guaranteed!

Genre: Contemporary Romance
Knocked Up By The A List: A Dark Billionaire Romance by Anastasia Slash