No Comments
Once In A LifeTime, Book 3 by Lauren Wood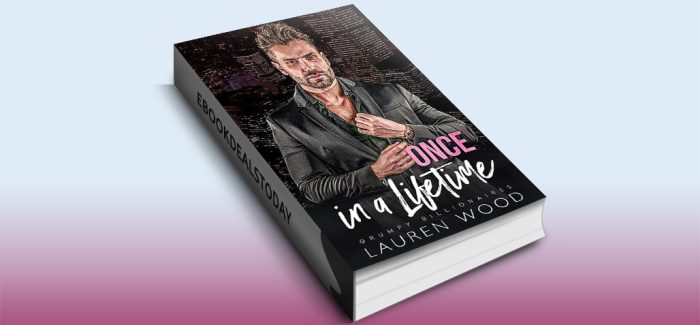 Realtime Price – $0.99
We were college sweethearts, destined to be together.
Zach was my first true love, and our future seemed inevitable.
Marriage, children, a lifetime of happiness—
it felt impossible for it not to happen.
Little did I know that Zach lacked the same confidence in us.
He used his ambitions and work as excuses,
constantly postponing our future
in a desperate attempt to buy more time.
But I refused to settle for less.
I made the gut-wrenching decision to leave,
shattering my own heart in the process.
Now, after a decade has passed,
our paths unexpectedly intersect once again.
Zach's life has been filled with empty flings, alcohol, and endless parties,
a futile attempt to numb his loneliness.
Meanwhile, I have found fulfillment
in the love I receive from the children I teach.
Unlike Zach, my heart remains open,
though my fear of being hurt by him again lingers.
Nevertheless, one truth remains undeniable:
Zach was and still is my greatest love,
the kind that only comes once in a lifetime.
Our second chance thrusts us into a whirlwind
of repressed passion and enduring love.
With age and wisdom, we now understand that the future lies in our hands.
Together, we must confront our past and determine if we can finally embrace
the future I once believed in so strongly.
Note: Adult Only!
Genre: Contemporary Romance, New Adult
Once In A LifeTime: A Billionaire and Ex-Lover Romance (Grumpy Billionaires, Book 3) by Lauren Wood