No Comments
Wild Rider (Bad Boy Bikers Book 2) by Lydia Pax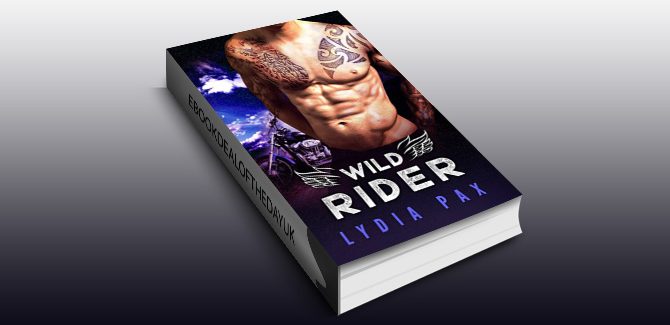 Realtime Pricing:$3.99

IF HE CAN'T HAVE HER, HE'LL TAKE HER.
HELEN
Beretta drives me insane for all the wrong reasons.
It's not just how his jaw-dropping warrior's body makes me ache so right.
He's an apex alpha in a world of testosterone-fueled badasses, and he makes me feel safe when I know I'm not.
Safety with a badass outlaw like him is like strapping yourself to a mast in a hurricane, but that doesn't stop me from holding on for dear life.
We can't ever be together; there's too much pain in our history.
Even so, I'll be damned if my body doesn't light on fire when he's near.
Maybe, even if he's a killer and an outlaw…he's just who I need.
BERETTA
My outlaw brothers and I were born bad. We fight, we ride, we steal, and we kill.
There's nothing else I know. Then I met Helen.
Those hips that make my body quake. Those soul-stealing kisses.
I need to have her as much as I need the next beat of my heart.
But, danger surrounds me. The only way I can protect her is to make her my old lady.
She doesn't understand. I don't give a damn.
I'll make her mine whether she likes it or not.
Genre: Action, New Adult, Romance