No Comments
Glacier: An Alien Warrior Romance by Miranda Bridges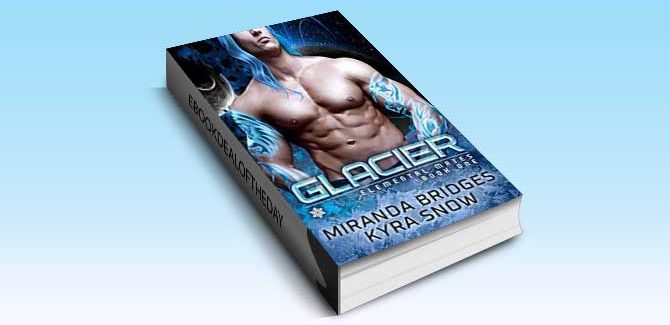 Realtime Price – $3.99
He is cold.
Both his personality and his skin.
When his icy gaze lands on me it freezes me temporarily, but the first time he touches me…
Sparks fly. Not the romantic kind.
The tattoos on his pale skin illuminate and they are brighter than the Northern Lights.
Then something in his eyes changes, making him less callous, less cold.
And making me hot.
He says he needs me for something important, something monumental, but I'm not easily swayed.
Even if he's gorgeous and I do need his help.
I guess we'll see if I can melt his heart before he chills me to the point of no return.
The Elemental Mates Series:
Book 1- Glacier (Hazel & Xelias)
Book 2- Inferno (Kayla & Blaze)
Book 3- Obsidian (Jade & Castien)
Book 4- Tempest (Zoey & Ekaitz)
Book 5- Zephyr (Dawn & Daxis)
Book 6- Terra (Ivy & Maxim)
Book 7- Amethyst (Cora & Ashryn)
Genre: Romance
Glacier: An Alien Warrior Romance (Elemental Mates, Book 1) by Miranda Bridges