No Comments
Hot Rock Star Daddy by Claire Angel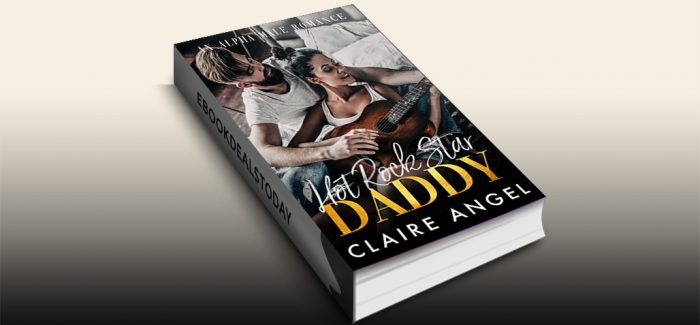 Realtime Price – $0.99
I never thought he would notice me. What I was thinking? Getting close to him is only causing more trouble.
It wasn't supposed to be like this. I'm trapped by the way he looks at me.
Raven is bigger than life.
He has admirers willing to be with him.
Competing for his affection wasn't something I thought about.
The man makes me melt.
The very thought of being with him sets me on fire.
A brief touch makes me speechless.
Can I truly go through with it?
The price is a hefty one.
I've come too far to go back with nothing.
The way he talks makes me feel unspoken feelings of lust.
I'm his angel. I do almost everything for him.
There's just one thing not on the table…my body.
He knows how to make my temperature rise. What happens when I get too close to the fire? Are we going to burn together in the sheets?
"Hot Rock Star Daddy" is 25000-word full-length Steamy Standalone Story with no Cliffhanger. HEA is Guaranteed"
Genre: Contemporary Romance, Women's Fiction
Hot Rock Star Daddy: An Alpha Male Romance by Claire Angel