No Comments
Breaking His Rules by Victoria Snow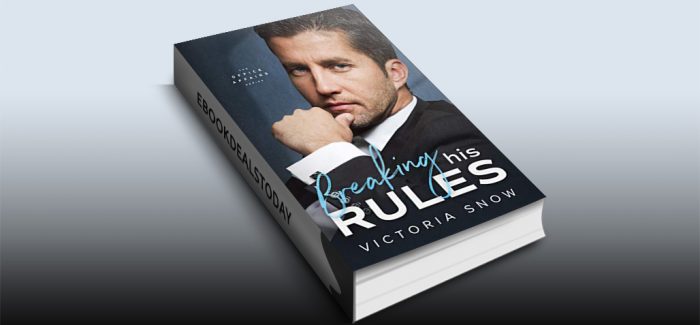 Realtime Price – $0.99
Sleeping with my ex-boss?
Definitely not a great idea.
Even more so, when one mistake leads to another – our daughter (his daughter).
No way, I'm telling him about her!
Well, let's see why?
For once, we conceived Ada just when he had told me that he preferred to stay a bachelor throughout his life.
He's arrogant, jerk, filthy rich, off-limits, and…handsome as sin (oh God, help a girl out here).
And he's got his own set of rules that I don't wanna comply with.
Four years later and he's back.
Did I mention that we are working together again?
I've broken so many rules in the past.
Is there one about him getting to know our daughter?
Not sure how long I can continue to break that one!
A full-length, standalone office romance with no cliffhanger, and a swoon worthy happily ever after.
Genre: Contemporary Romance
Breaking His Rules (The Office Affairs, Book 2) by Victoria Snow