No Comments
Pretend Boyfriend by Victoria Snow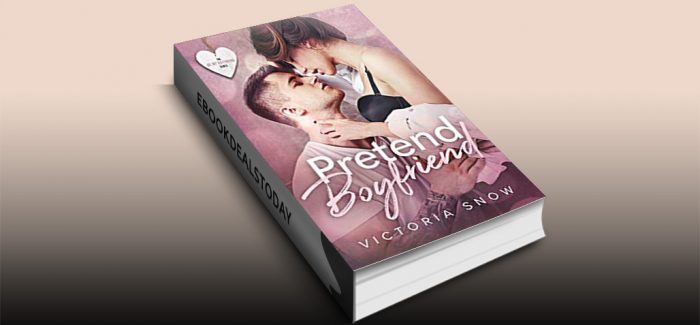 Realtime Price – $2.99
My ex proposed a pretend boyfriend arrangement to help me out.
An overjoyed me said 'yes!'
And now I'm staring at the two lines on a pee stick.
My grandparents need to see me 'settled.'
I am disabled – I can't see properly, my hearing is impaired.
Hell…I can't even walk properly.
Just that I need the money badly,
Which means I need to find a guy that they approve of.
Lord, have mercy, how do I get a boyfriend now?
Dr. Lincoln Gallagher may be my perfect solution.
I know it's not a good idea.
* He's a doctor at my hospital.
* He's my ex.
* We can't keep our hands (and mouths) off each other.
* And …he's the father of the child I'm carrying.
Time to stop pretending, I guess!
This is a full length, standalone romance from my 'Be My Boyfriend' series. Each book in the series is a standalone with no cliffhangers and as always, a perfect hea. Enjoy!
Genre: Contemporary Romance
Pretend Boyfriend (Be My Boyfriend, Book 4) by Victoria Snow