No Comments
DOMINIC by Lauren Wood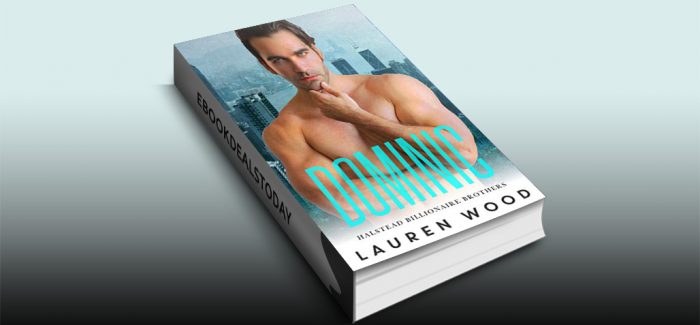 Realtime Price – $0.99
Falling for a sexy legend has consequences.
Serious consequences.
Especially when that sexy God is your boss.
Yeah…
Dominic Halstead has "trouble" written all over his face.
All over his huge mansion and fancy clients.
The mystery, the legend, the reason my heart skipped beats.
I knew we were meant to be when I first saw him.
I was drawn to him. Immediately.
And then I made the mistake of telling my best friend.
She should've pulled me away from the fire.
Instead, she shoved me right back into it.
Back into Dominic's irresistible bed.
I know the look in his eyes.
It means chaos.
Complication.
Obsession.
My mind is foggy with questions.
Is he worth risking everything for?
And are we really destined to be together?
Genre: Contemporary Romance, Women's Fiction
DOMINIC (Halstead Billionaire Brothers, Book 1) by Lauren Wood