No Comments
Identical by Jason Collins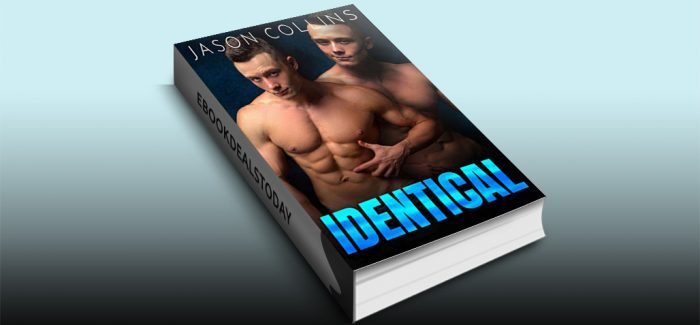 Realtime Price: $3.99
ANDERSON:
All's fair in love, war, and sibling rivalry.
On the road, I didn't expect to meet twins. But traveling for work has its perks, and Eric's the most tempting eligible man I've met in ages. The problem? His identical brother has eyes for me too.
While Eric's pulling me into his bed, his brother wants to push between us.
I never thought a man could hold me down, but with the twins around, I've got two who want to do just that—in different ways. And from the looks of it, one of them might even want the best of both worlds.
Caleb wants to double up, but I've got one too many brothers on my hands.
ERIC:
Anderson is a walking red flag I want to wrap myself in.
The new guy next door didn't just steal my breath away—he's claimed my fantasies, too. I can't tear my eyes off him. He's hotter than hades, and damn if I'm not eager to play with fire. I'm living in a dream until my twin Caleb appears.
My brother wants to wedge himself between us—in more ways than one.
But I won't let him steal Anderson from me. Caleb has a way with men that leaves me in the dust, and even though my brother says he'll be good, I know him too well for that. We may share everything else, but we aren't sharing men.
My brother's the taker, but I'm the tempter.
Note to readers: This is a standalone MM romance.
Genre: LGBT Romance, Romance

Identical by Jason Collins
Amazon