No Comments
Big Bad Daddy by Lauren Wood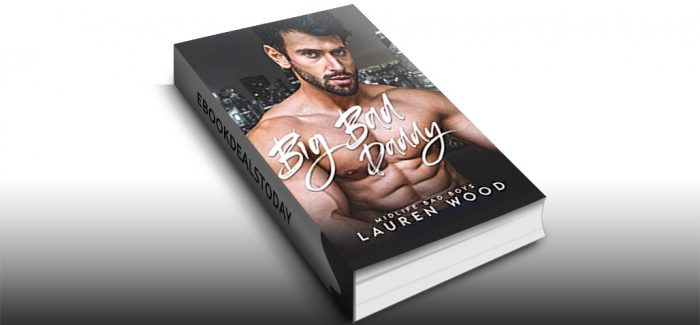 Realtime Price – $0.99
I had to leave Charles, there was no other way.
When I found out about the baby, our baby, I didn't know what to do.
Charles was not father material.
He was a bad-boy biker who needed my help.
Little did I know that helping him would blow up in my face.
He was a playboy, and I'd done the one thing I wasn't supposed to do, fall.
I fell into bed with him
And worse yet, love.
I was long gone when I found out about our secret baby.
Charles still came looking for me.
In another country.
He wouldn't take no for an answer.
Charles had this way about him,
Making it impossible to tell him no.
Charles will not be happy when he finds out everything I kept from him. When he sees our child, he will know. She has his eyes… Will he ever forgive me for keeping her secret?
Note: Adult Only!
Genre: Contemporary Romance, New Adult
Big Bad Daddy (Midlife Bad Boys Series, Book 1) by Lauren Wood