No Comments
Three by Jason Collins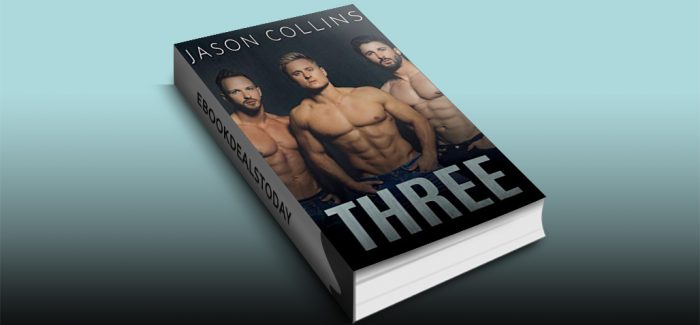 Realtime Price – $3.99
SKYLAR:
They say love is a three-way street.
I'm road-tripping across the country to sell a luxury RV, and I've got two copilots. One's as straight as an arrow, but they both want me riding shotgun. Roman and Alex are as different as fire and ice, and between the two of them I'm feeling the heat.
The road is bumpy, but they've got me buckled in.
ALEX:
Two's company, three's a ménage.
When I'm asked to be Skylar's companion and protect him, it comes naturally—even when I end up handling two stunning men. People look to me when they want to feel safe. The military taught me discipline, and these two are in need of a strong, guiding hand.
I'm looking both ways, and the road ahead is anything but straight.
ROMAN:
There's no third wheel on this ride.
A road trip with two total strangers? Sign me up. I'm riding with a knight in shining armor and a prince I wouldn't mind rescuing, and I'm more than happy to do a little roleplay. I know what I like on the road and between the sheets—they just need a nudge in the right direction.
After all, the best things in life are three.
Note to readers: This is an extra spicy standalone MMM romance. Readers can expect several steamy scenes that will leave you gasping.
Genre: LGBT Romance, Romance
Three by Jason Collins