No Comments
My Best Friend's Ex: A Rockstar Baby Romance by Amy Brent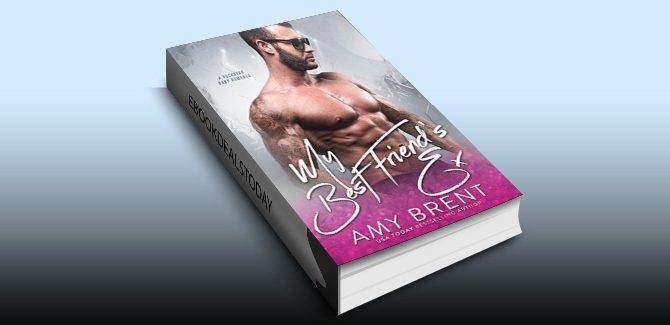 Realtime Price – N/A
Connor Calloway was forbidden.
Rockstar. Bad boy. Heartbreaker.
My best friend's ex.
Signing on as the headliner for his band was our chance,
We could make it big, if I could just resist temptation.
I could stay away, keep my distance,
It would be easy, I told myself.
Boy, was I wrong. Dead wrong.
That black hair, those deep blue eyes,
His perfect a** and charming smile.
The way he looked at me backstage,
Full of hunger and lust.
Like he wanted to pin me down right there,
And f*ck me all night long.
No, I couldn't do it,
Betray my best friend like that.
But then I did what was so wrong, but felt so right.
Now, I have to face the music,
And face the biggest dilemma of my life.
How am I going to tell everyone the truth?
That I'm pregnant with my best friend's ex…
Genre: Contemporary Romance
My Best Friend's Ex: A Rockstar Baby Romance by Amy Brent