No Comments
Fugitive: A Werebear + BBW Paranormal Romance (Beast Warriors Book 1) by Bliss Devlin & Ophelia Sexton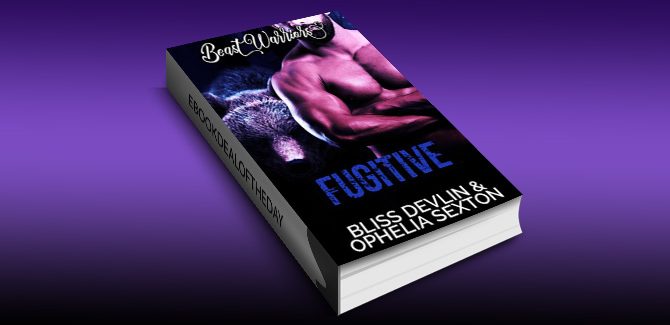 Realtime Pricing:$2.99

A love so strong it spans dimensions … but can it withstand the evil trying to destroy it?
A woman on the run…
Sionnan is an Aes Sídhe healer. When she's given as tribute to the sadistic Prince Lugh, she knows escape is her only option. Her frantic flight about to end in capture, she invokes an ancient spell–and opens a portal between her world and Earth.
A warrior turned rancher…
Ragnar Magnusson knows all about the Aes Sídhe. Long ago, they snatched him from a Norse battlefield and transformed him into a bear-shifting Beast Warrior. Sionnan's arrival threatens to expose the bear warriors who escaped back to Earth, but Ragnar can't turn away a lovely lady in need of help…especially when the curvy fugitive is his fated mate.
A desperate battle…
Pursued by wolf shifters loyal to the prince, Sionnan and Ragnar must battle underhanded tactics, merciless enemies, and their own need to protect each other. Can they find their happily ever after, or will the darkness separate them forever?
This steamy paranormal romance features plenty of action and adventure in the beautiful mountains of Idaho. It's a standalone novel (no cliffhangers) intended for mature readers.
Genre: Paranormal Romance