No Comments
Coronado Beach (Flower Fields Book 1) by Andrea J. Wenger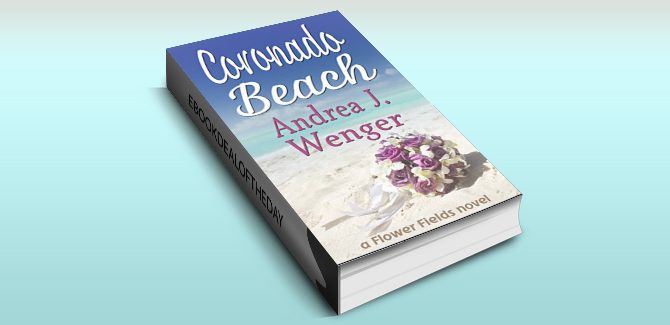 Realtime Pricing: Amzn: $2.99

A spirited public defender battles a wolf in Armani to protect her sister from the ex who abandoned her after tragedy shattered their family.
Painful memories…
Karina Fields has found her dream job helping the indigent. Next on her agenda: romance. Trouble is, her faith in love has been shaken by the breakup of her sister's marriage. After a year away, Karina's wealthy ex-brother-in-law, Alex Kent, moves back home to San Diego—and takes a job alongside Karina at the public defender's office. Karina's instinct is to protect her sister from the ex-husband who left town instead of fighting for their marriage.
Desperate hearts…
When a dangerous client assaults Karina, Alex subdues him. In a haze of fear and gratitude, Karina finds comfort in Alex's kiss. She fights the attraction, knowing an entanglement with him could destroy her relationship with her sister. Karina realizes she's following an old pattern: she's drawn to men who need fixing. But she won't find the right man if she keeps falling for the wrong ones, and she can't heal her family until she heals her own heart.
Genre: Women's Fiction, Romance