No Comments
Tidal Wave (Forces of Nature Book 1) by Vivian Arend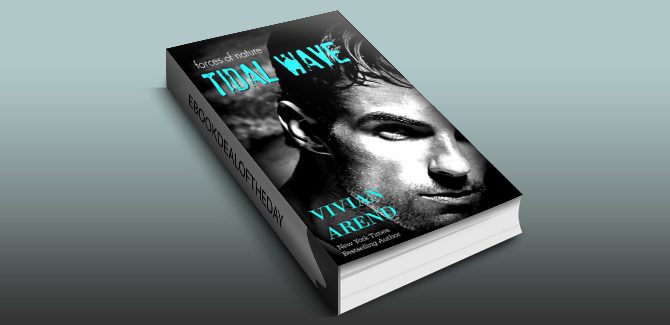 Realtime Pricing:$2.99

The ocean isn't the only thing that'll be wet tonight…
~~~~~~~~~~~~~~~~~~~~~~~~~~~~~~~~~~~~~~~~~
Her world is about to be turned upside down
When Alexia Colten is called home to the ocean-side village of Jaffrey's Cove all she expects is a sad, short walk down memory lane. Instead, she's gifted her grandmother's dolphin-etched medallion. Suddenly, all the gorgeous men of the village are fawning over her while she's blindsided by intense sexual cravings. Something mysterious is happening—and Alexia is thrust into a sensual, exciting world she's never imagined.
They'll give everything they have to help her survive
Cousins Joshua and Anthony Marley were content to live quietly in their secret merfolk community, but now that their childhood friend Alexia is back, all bets are off. The medallion that marks her as their next potential leader also marks her as a target for every ambitious male in town. Joshua and Anthony are determined to be the two lovers she'll need to take to be able to shift fully into all her merfolk forms—human, dolphin and fire.
Convincing her to accept their help is going to be an exhilarating ride on the wild side Alexia never knew she had.
—
Warning: this book is intended for mature audiences as it contains sexual adventures in and out of the water including ménage a trois, and a really hot situation in a kitchen that doesn't involve the stove. If that's not your thing, don't read this book. And yes, merfolk and dolphins are sexy. Really.
—
Originally published 2009
Genre: Paranormal Romance