No Comments
Sass Got Your Tongue by Bella Roccaforte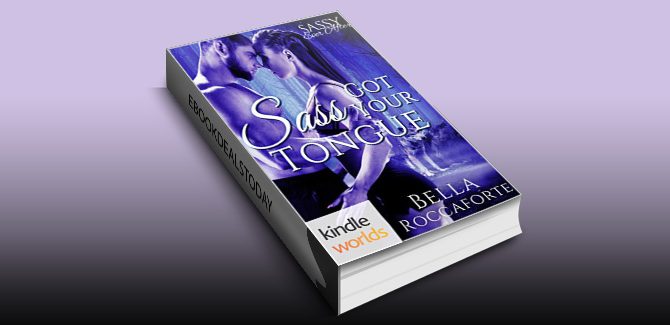 ​
Realtime Price – N/A
Ryder is a sexy lone wolf and wants to keep it that way. He's avoided as many family entanglements as possible by roaming far and wide on his motorcycle. However, his Mom refuses to take no for an answer when she orders him home for a visit during the Scenting Ceremony. Will Ryder find his mate this time around? Or will he dodge the mating bullet yet again?
Riley makes her daring escape from the clutches of her cruel uncle, Davis, who's had her under lock and key for months because of the threat she poses. Wanting only to live her life in peace, she runs and goes into hiding, praying that they won't find her, or worse, destroy her for being a half-breed witch.
Will Ryder's wolf come to the fore to save Riley's panther? Or will they both lose everything when Davis and the Pride find her?
Take a wild ride in this sexy shifter romance where worlds of magic and sex collide.
Genre: Paranormal Romance
Sassy Ever After: Sass Got Your Tongue (Kindle Worlds Novella) by Bella Roccaforte