One Comment
Ride Me Hard: A Biker Romance Serial by Shari Slade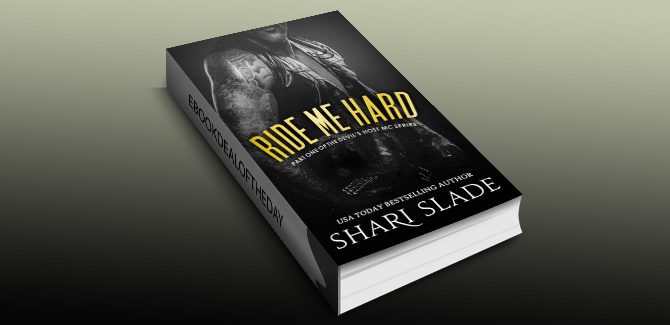 Realtime Pricing: FREE
When a big scary biker shows up at Jimmy's Diner fifteen minutes before the end of my shift–covered in tattoos and looking at me like I'm on the menu–I should flip the open sign to closed.

But I don't.
I'm too used to doing what I've been told. Too used to working and struggling and surviving to do anything different. A closed sign wouldn't stop him anyway. He's here to collect a debt. And I'm the only one left to pay.
RIDE ME HARD is just the beginning. The wildly erotic journey continues June 1st with BREAK ME IN. These are short, hot reads, sure to leave you panting for more.
Genre: Erotica, New Adult, Romantic Suspense