No Comments
$2.99 "The Davina Code" by Janet Elizabeth Henderson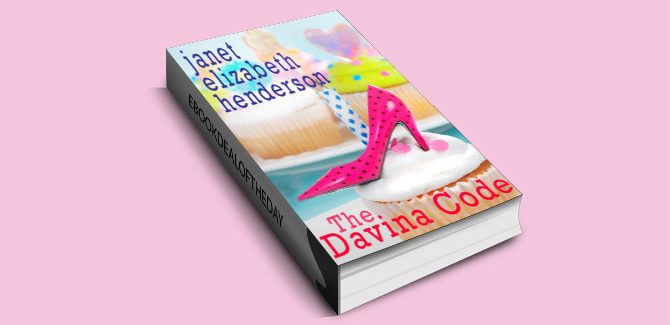 Ebook Deal of the Day: $2.99 "The Davina Code" by Janet Elizabeth Henderson
Genre: Contemporary Romance, Romantic Comedy, Humour, Chicklit
Disgraced cop Jack Miller inherits a house. He also inherits a tenant. She's sexy, mysterious and obviously up to no good. His cop instincts are in overdrive. He's trying to get his job back and no police force will employ him if there's illegal activity in his house. His only option is to solve the mystery of his crazy tenant's behaviour and kick her out – if he can keep his hands off her long enough to do it!
Davina Davenport is trying to make a movie with 'borrowed' equipment, in a house without permission and on a deadline. It's her last stab at an acting career and even she knows the plan is slightly insane. Her boss at the TV station is asking about the missing equipment. Jack Miller is nosing around her house – and her. And the creepy cameraman from work wants to blackmail her into trading sex for his filming skills.
It will be a miracle if the movie gets made before Davina ends up fired, in jail or in Jack's bed!