No Comments
Pride (A Billionaire Shifter Romance) (Safari Shifters Book 1) by Alannah Blacke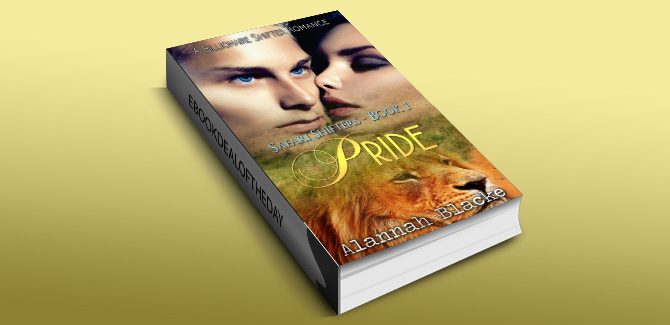 Realtime Pricing:N/A

There was no room for his lion in the city. But can he handle the wild?
Tall, powerful and undeniably attractive, Zach is a wealthy businessman with a secret to hide. Fed up with the high-rise prison that is New York, he yearns to escape back to the plains of Africa for another Safari. Only there does he feel at home, putting aside the complete and utter loneliness that invades him when he's in the city. Visiting his preferred high-class Tour Provider, Zach finds himself saddled with the groups newest guide.
Lena, the curvy, sassy, no-nonsense taking tour guide is thrust into the spotlight. When her boss springs a last minute tour on her, one that would normally take months to plan, she can't say no. It doesn't hurt that her client is none other than Zachary Hopkins, one of the worlds most notorious billionaire business moguls, who also happens to be high up on a number of Most Desirable Bachelor lists. His good looks promise to make her next two weeks just a little less painful.
When the two of them meet, things take an unexpected turn. Mysteries abound at Mictori's Safari Tours, and as it turns out, Zach may not be hiding the biggest secret.
Can the blossoming love between the two of them withstand all the trials that living in the wild will throw their way?
This is an 18,000+ word novella. It is a STANDALONE with NO CLIFFHANGER.
Genre: Thriller, YA Paranormal Romance