No Comments
Bear In Mind: A Sexy BBW Paranormal Bear Shifter Romance. (Black Fall Bears Book 1) by Christin Lovell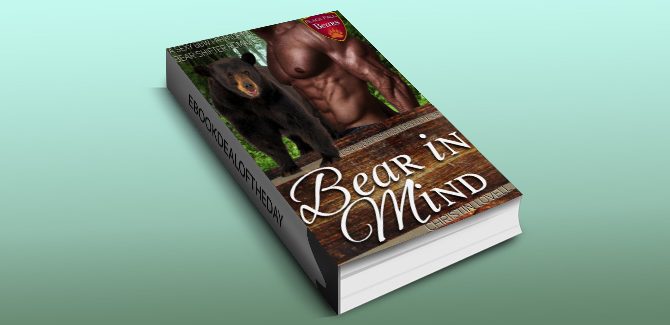 Realtime Pricing:Processing (1)

Plus sized Bryn had resigned herself to a life of solitude, despite her best friend's efforts. She had accepted her fate and was okay simply focusing on finishing her degree and working fulltime at the coffee shop. The only time she doubted herself was when Bear was around. Then all of her efforts shifted to taming her intense desire for the sexy male.
Orson Bear avoided pursuing Bryn for five years, giving her the opportunity to achieve her goals first. It had been hell on he and his bear, but it was the right decision.
Or so he'd thought.
When Bryn's life is threatened one night, Bear is forced to act fast, exposing his long held secret: that she is his mate. Shaken by the events, he shares the truth of what he is and what she means to him and his bear.
It's only when Bryn walks away that Bear realizes his mistake all those years ago. He should have said something from the beginning. He should have chased her. Because the truth was, he needed her more than she needed him.
Or so he'd thought.
Black Fall is a small mountain town. Despite everyone knowing everyone, as this series will unveil, rarely do we know everything about everyone. We all have secrets. We all have desires. And we all have a bear to tame.
Genre: BBW, Paranormal Romance, New Adult Romance