No Comments
Coming Off the Bench: A Sports Romance by Autumn Avery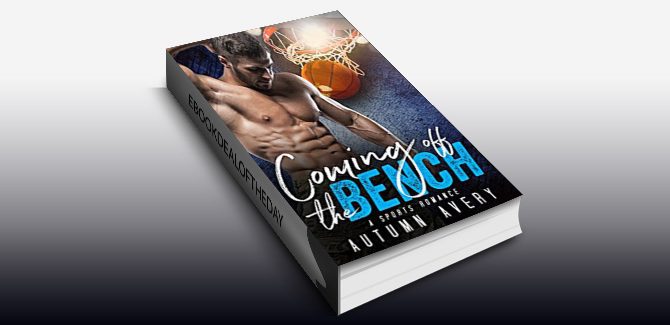 Realtime Pricing:N/A

Who am I? I'm Tommy Mason, UCONN's top guard and I'm on my way to the pro league.
The guys wanna be me, the girls wanna be with me. Everyone knows who I am – everyone except her.
Grace. She's a freshman, and she just moved onto my floor. She's drop dead gorgeous and doesn't even know it. And the best part? She's a virgin.
She walked in on me in the shower and ran for cover. Seeing her blush got my blood pumping downstairs, and now I know I have to have her. But she's afraid of me – afraid of what she might do if we're alone, and she's been ducking me ever since.
So what did I do? I made her my partner for class, now she has to spend time with me. Her grade depends on it.
She may be able to teach me some things in the classroom, but I'm the teacher when it comes to the bedroom, and what she doesn't know is that beneath those Plain Jane clothes she wears, there's a body like a pornstar and an attitude to match. All she needs is the right guy to bring it out of her.
And I'm just the guy to do it.
Coming Off the Bench is a stand alone, super spicy romance with no cheating, no cliffhanger, a wonderful HEA, and all the spice and steam you've come to expect from Autumn. Disclaimer: not responsible for Kindle screens that melt from how hot this is!

Genre: Romance