No Comments
My Hot Boss, Book 3 by Lauren Wood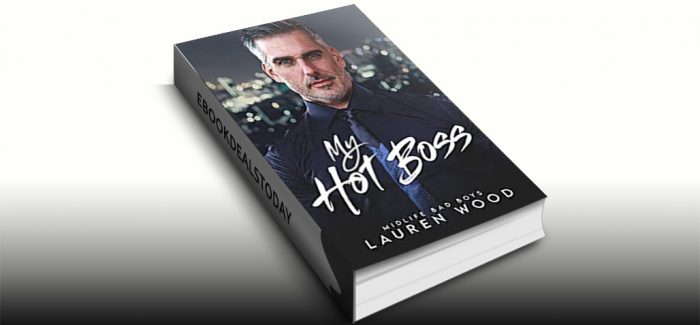 Realtime Price – $0.99
Derrick was my hot boss that I thought about on a daily basis, in ways that I shouldn't. He didn't give me the time of day, not until he saw a ring on my finger. I was engaged, now he was paying attention, coveting what he shouldn't have, just like me.
Derrick wasn't really my type.
He was rude, had a temper, and liked to yell way too much.
I worked for him, so it didn't faze me, but he was way too complicated.
I fantasized, and it was safe. He didn't notice me.
When he did though, look out.
All of his attention on me was impossible to ignore.
Things got crazy; Derrick proposed.
Derrick turned out to be a disappointment.
He was my first, but then his betrayal made sure he wouldn't be my last.
I tried to get away from his soft lips and hard body.
I tried to stay mad at him, but he knew how to touch me in all the right ways.
Derrick knew the right things to say.
I'd already fallen for him.
I loved my husband, no matter how we came to be.
Derrick was exactly what I needed, even if my family tried to keep us apart. Would our love be enough, or would all the secrets push us further apart?
Note: Adult Only!
Genre: Contemporary Romance
My Hot Boss (Midlife Bad Boys Series, Book 3) by Lauren Wood