No Comments
Missy Mischief by Victoria Snow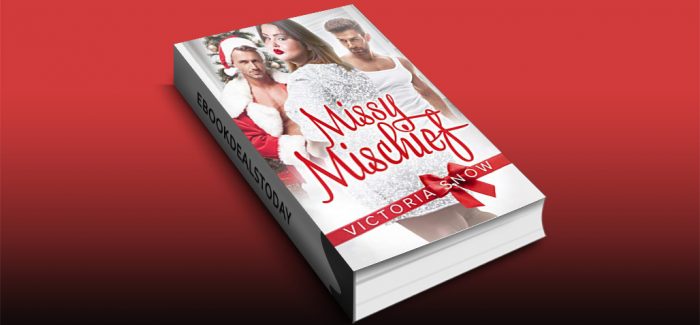 Realtime Price – $2.99
Mr. 'Hot' and Mr. 'Hotter' are both my Daddy's best friends,
But I want them anyways.
Nothing is going to stop me;
This Christmas is going to be naughty and nice.
I'm going to weave my web around them until both the older men are mine!
But what if my little act of seduction turns into something serious.
What if both of them fall in love with me!
And how am I going to figure out who the father of my unborn child is!
Now, this is some mischief I did not intend to get into!
A Standalone Christmas Romance with two very gorgeous older men, and one very seductive bbw. Bite into those delicious cookies, sip that gourmet wine, and save Santa that trip – Be naughty!
Genre: Contemporary Romance
Missy Mischief by Victoria Snow