No Comments
Marriage of Convenience by Katy Kaylee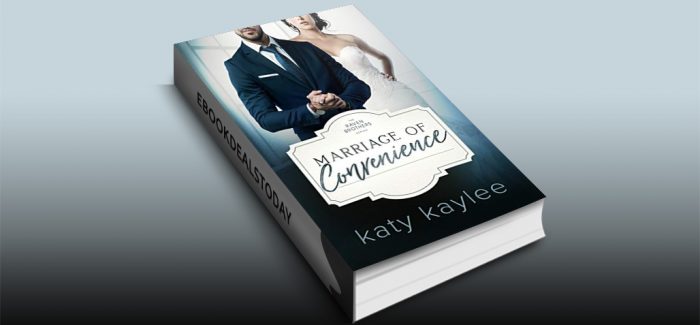 Realtime Price – $0.99
She's going to be my everything.
My wife. The mother of my child.
The reason I get my share of the billion-dollar inheritance.
The problem?
It's all FAKE.
Sara took me by storm.
Those big blue eyes and that petite waist.
I'm the first man to claim her innocence.
My brain goes out of the window when I touch her pure skin.
Hiring her for the job was a bad idea.
Because fake has turned into real.
And real is crazy as sh*t!
My innocent little woman has a big dark secret.
Is it too late for us to undo the mess that we've created?
Genre: Contemporary Romance
Marriage of Convenience (The Raven Brothers, Book 1) by Katy Kaylee