No Comments
Professor Trouble by Soraya May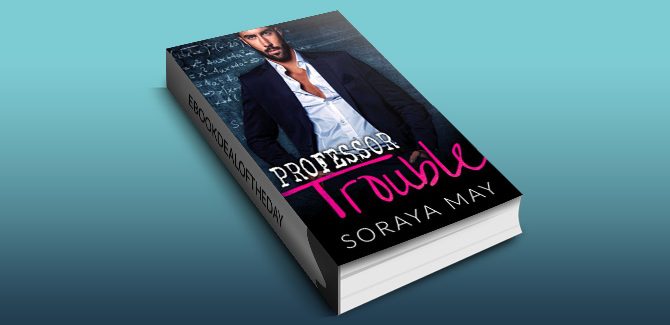 Realtime Pricing:$3.99

Emily thinks her new class with a visiting professor is going to be pretty dull: Latin Literature taught by some old British fuddy-duddy. Except Will Spencer isn't what she expected: he isn't old, and he isn't a fuddy-duddy…
Stay out of trouble, they said. But Emily Masterson, sitting in the front row of my class, was the kind of trouble I didn't see coming.
I bet I'm the only college professor in all of Britain who's punched his boss for being an asshole.
But he got up again, and hit back pretty good—he knocked my ass three thousand miles across the Atlantic. Now I'm in exile for a semester, teaching bored college students in New Hampshire.
It's only a semester, they said. It'll blow over, and you can come back to your real job.
All I need to do is stay out of trouble.
Especially the kind of trouble that comes in a cute little package, with red lips, and round hips, and little polka-dot skirts.
Especially when that trouble is in my class looking at me as if I'm the most important thing in her world.
Especially when she's my new student, and all the things I want to do to her are completely forbidden.
Stay out of trouble. Right.
Genre: Romantic Comedy