No Comments
Kingdoms of Ether by Ryan Muree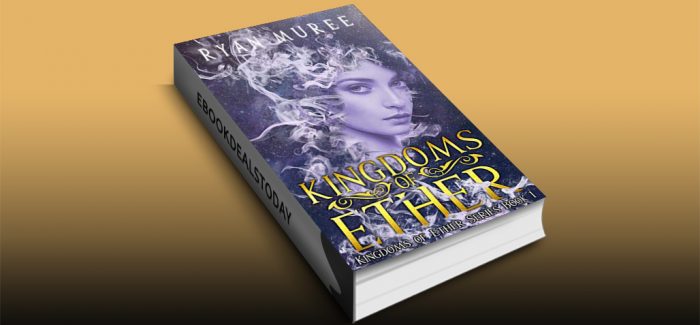 Realtime Price – $4.99
Emeryss is stuck in a library with the wrong destiny.
As the first Scribe born to the non-magical people of northern Revel, Emeryss was hauled off to the Great Library to spend the rest of her life translating ether into grimoires for her nation's Casters. When her plan for freedom—to become a Caster—seems hopeless, Emeryss partners with a thieving illusionist for the perfect getaway: an airship, a full crew, and the promise to train Emeryss into the Caster she was meant to be. But the escape is not easy.
Grier—Emeryss's assigned guard—is prepared to risk his life to protect her against any enemy who would hunt her for her gift. Keeping her safe and close is all he's ever wanted. Keeping her alive is merely a stepping stone to the greatness his family expects. Letting the love he can never have walk out of the library—not an option.
As Emeryss fights for her freedom, the war between the Casters of Revel and the devastating ether-tech of the enemy nation of Ingini draws near. With the fate of her country at the brink of ruin, Emeryss must either save her people by keeping her old destiny or pay the price for a new one.
Genre: Fantasy
Kingdoms of Ether (Kingdoms of Ether Series Book 1) by Ryan Muree