No Comments
Halorum by Serdar Aydemir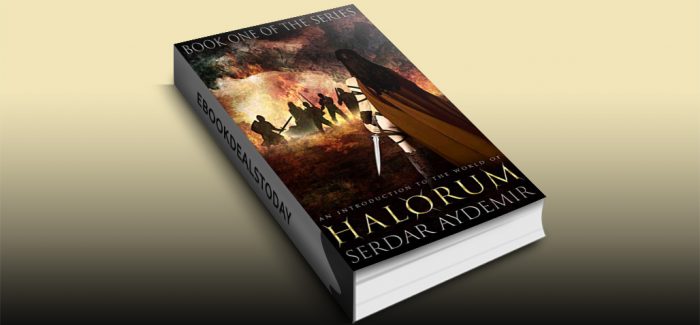 Realtime Price – $2.99
An introduction to the world of Halorum
"You will not escape foul demon of the Underworld! Release your puppet or I shall come down and release my wrath upon your darkened realm!"
Paulira is master of her seductive yet deadly harem of Reaper Knights—tasked to protect the realm from the threat of the possessed.
When a mysterious trinket is found on the body of her latest victim, a quest begins to seek the Dragon Knight—a legendary hero whom might just be what the darkened realm needs to overcome the reaches of the Underworld.
Fans of sword and sorcery fantasy will find a fast-paced story of struggle, lust, and medieval-style battles between those of the living—both pure and corrupted—and creatures that may lie somewhere in-between.
This story contains mature themes in a medieval world.
Look for book two of this ongoing series by Serdar Aydemir coming soon.
Genre: Fantasy
Halorum (Book One of the Series) by Serdar Aydemir