No Comments
Sassy Ever After: Phoenix and a Dash of Sass (Kindle Worlds Novella) by Jami Brumfield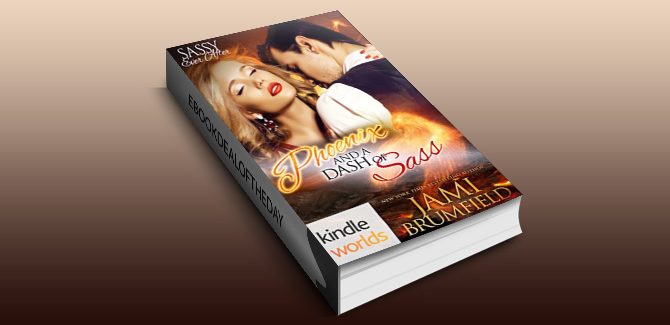 Realtime Pricing:N/A

Tessa Grant is on the hunt for a stone that holds the power to scare victims to death. Her job is to find mystical items and store the dangerous ones away in a vault created specifically to shield the magic from harming innocents. While a noble crusade, it is a job that leaves little time for romance. The last thing she needs is to fall in love, but when she meets Jackson, her world is shaken to the core and her future becomes uncertain.
Phoenix shifter Jackson Brand is struggling to launch his restaurant and finds himself in dire straits when Tessa walks into his life. The loan for the restaurant is in jeopardy of being recalled, and his investor isn't the kind of man you avoid paying unless you want to lose a finger or a leg. The last thing he needs is a mate that he has to protect from his past, but sometimes fate likes to add a dash of sass to the mix.
The hunt for mystical treasure forces the couple together, and the magic they make may not be enough to keep them from falling apart. Partnerships will be tested, people will get hurt, lives may even be lost as they are thrown into a mystery that promises to have an explosive ending.
Genre: Paranormal Romance