No Comments
A Certain Someone by Ali O'Donovan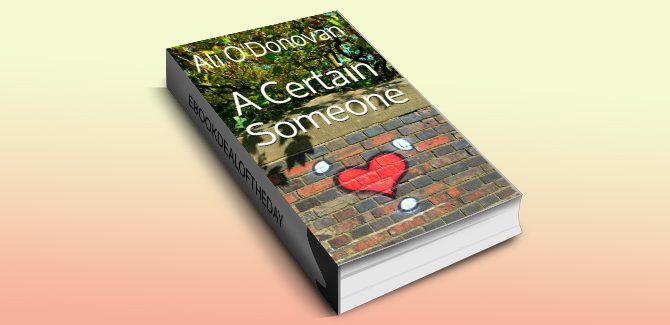 Realtime Pricing:$2.99

After losing her college sweetheart and her job, ex teacher Annie hides out in the wilds of West Kerry in Ireland to get her act together.
But despite vowing to win back her ex boyfriend, she soon finds herself entangled with two different men in the tight knit local community. Mart, a washed up soap star falls off his barstool into her arms and decides she is the perfect tonic for his flagging ratings. And Scott, a hip American photographer on assignment in the area who has a talent for finding her in embarrassing situations (usually in her greyest underwear), who she decides she loves to hate.
But it is the arrival of an old college contemporary, and former rival for her ex-boyfriend Rory's affections, that really forces her to get a grip on her self. Social climbing glamazon, Philomena "Grotty' Crotty is now married to one of Ireland's richest men and is busy re-making herself as a society philanthropist. While helping to raise funds for a children's hospice, Annie is forced to go begging to her old university "frenemy".
Philomena has designs on both Mart and Scott and will use anyone and anything to get even with Annie. The scene is set for a collision course that forces Annie to confront what she really wants out of life and 'that certain someone'.
"A Certain Someone" is a sparkling romance with a contemporary twist but also a sharply observed comedy of manners featuring a bruised heroine coming to terms with her own limitations and expectations of love beyond the clichés of hearts and flowers.
Genre: Literary, Romantic Comedy