No Comments
One Hundred Silent Ways by A.A. Mohammad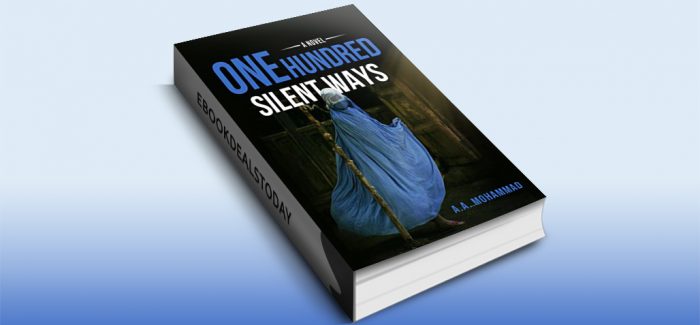 Realtime Price – $2.99
Spring, 1988. Seventeen-year-old Noora is looking forward to starting college in the fall…but when her father Baba is called to fight overseas in the Soviet–Afghan War, the entire family leaves behind their house in Detroit, relocating to a refugee camp in Pakistan. Noora is immediately stunned by the state of things—the kids running barefoot on the dirt roads, the cow dung plastered on the shanty walls for fertilization, women covered in burqas… It's so different from life back in Detroit, the only life she's ever known.
Months pass. Word has arrived that Baba is dead, and Mama has chosen a suitor, Mirwais, for Noora. Trapped in an abusive marriage with no way home, Noora learns she is pregnant—and spends nine long months dreaming of her escape back to the United States.
But when Noora tries to flee with her daughter Farah, Mirwais blocks her plans to escape, and Noora is powerless to do anything. Still, Noora can't abandon her daughter to life in the patriarchal society of Pakistan. Facing danger and impossible odds, Noora must act quickly to liberate Farah and give her a future—and freedom—in the United States. Poignant and deeply moving, One Hundred Silent Ways speaks of familial bonds, the devastation of war, and the lasting power of a mother's love.
Genre: Historical Fiction, Literary Fiction
One Hundred Silent Ways by A.A. Mohammad