No Comments
Claimed by the Viking Warriors: Menage Historical Romance by Lily Reynard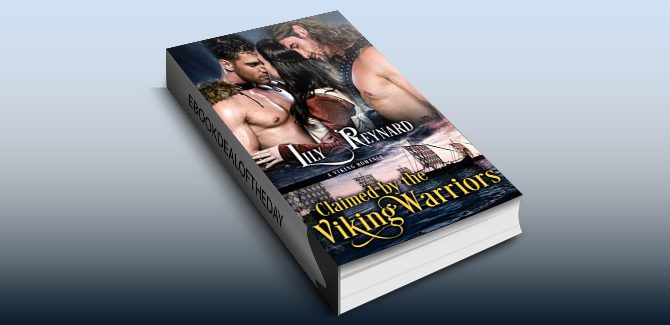 Realtime Pricing:$4.99


When Eadyth, a high-born Saxon maiden, inherits her father's prosperous estate, her villainous uncle's matrimonial schemes force her to take refuge in an abbey. But then her sanctuary is overrun by Viking raiders, and innocent Eadyth finds herself captive to two fierce Norse chieftains, each of them a mouth-watering specimen of handsome, virile masculinity.
Blond, earnest Hjalmar and hot, dark, bad-boy Leif are brothers in search of a new home after being unfairly banned from their own country. They've always shared everything — including women. When they learn that their beautiful prisoner is an heiress, Eadyth's captivity becomes an exercise in seduction, with the brothers competing for her hand in marriage.
The Viking pair's amorous abilities are more than equal to their skill as warriors. As each seeks to outdo his brother in pleasuring their prospective bride, the inexperienced Eadyth soon learns that while having one superb lover is wonderful, having two of them–at the same time–provides sensual delights far beyond anything she might have imagined.
Now that she knows what she'd be missing, turning away either one of her ardent suitors seems a tragedy. But her uncle has not given up his plans to seize her property, and settling down with one of the brothers is the only way for Eadyth to regain her lands and protect her people. Can she find a solution that will preserve her estate — and satisfy her would-be husbands?
This smoking-hot M/F/M historical romance is a standalone work (no cliffhangers) intended for mature readers.
Genre: Historical Romance