No Comments
A Rake for All Seasons by Samantha Holt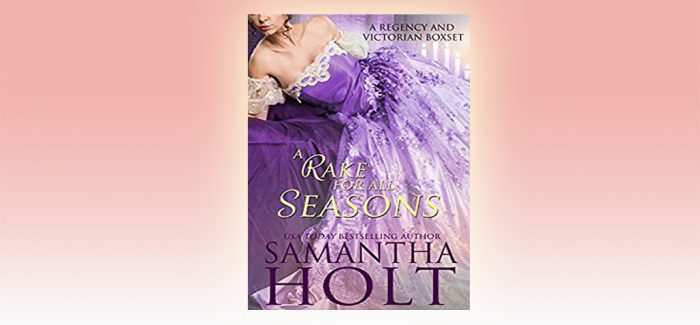 Realtime Price – $0.99
Meet rakes, rogues, wallflowers, and even the occasional gentleman in this bargain boxset, filled with romantic reads guaranteed to sweep you off your feet.
The set includes:
The Rake Who Rescued Me A gentleman spy meets his match but can their love cross the divide between them?
Sinful Cravings This dashing rake soon finds himself at the mercy of an uptight vicar's daughter.
Kissed at Midnight A master and a governess cannot resist the pull between them in this steamy Victorian read.
Amelia and the Viscount Amelia will do anything to keep her secret, especially from the man she has loved forever.
Wake Me With a Kiss A sweet, fun retelling of Sleeping Beauty.
A Rake for All Seasons is limited edition boxset featuring full length and novella length Regency and Victorian romances of all heat levels.
Genre: Thriller, YA Paranormal Romance
A Rake for All Seasons: A Regency and Victorian Romance Boxset by Samantha Holt