No Comments
Free Three Fantasy Kindle Books this Wednesday!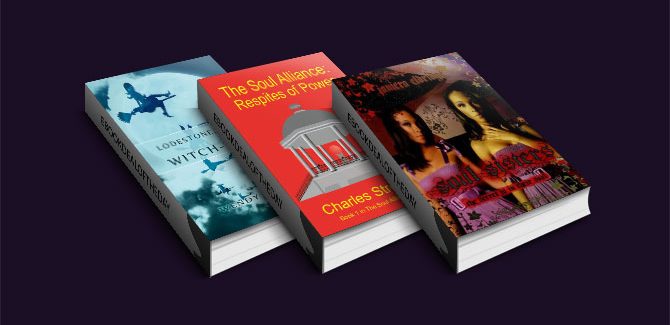 "Lodestone (Witch-Hunt)" by Wendy Scott
Two tales entwine.
Sabrina is thrust out of her sheltered life at Mistress Florisah's healing school after the destruction of the witch-ancestor portraits and the appearance of Lauren the Destroyer's ghost. An anti-witchcraft regime is poised on Karthalon's borders threatening full scale genocide, unless Sabrina, the last of Lauren's bloodline, can destroy the Lodestone and restore magic to Valloaria. Hundreds of years before Lauren had wrought the cataclysmic demise of the Council of Witches by unleashing the Lodestone and now Sabrina is the only one who can undo Lauren's legacy. Sabrina struggles to accept this suicide mission and is distracted by her inappropriate affection for Micah, a prospect monk. Lauren's ghost haunts Sabrina's dreams and her diary reveals the tragic events behind Lauren's actions. With invasion imminent, Sabrina embarks on her quest armed only with a sliver of the Lodestone and Lauren's diary.
"The Soul Alliance: Respites of Power (Soul Alliance Series)" by Charles Streams
Roger Torrents is amazed when he runs into a mysterious white-haired man in Mexico, who takes him to Chanulville, a world where the inhabitants shoot red, yellow, orange, blue, green, or purple lasers out of their fingers called zaps, and round lights from their stomachs called soulbeams. Roger loves the idea of being able to teleport to a secret world whenever he wants, but he is also informed that he and other Chosen Ones are needed in Chanulville to form the Soul Alliance and heal the life-giving Central Orb.
As Roger leads the Soul Alliance in fulfilling the Respites of Power Prophecy, an ancient Chanulano artifact is stolen, inexplicable colored shapes appear in the sky, booms shake the entire land, and a Chosen One is attacked. When the truth behind the sinister events is unraveled, each member of the Soul Alliance must decide to face his or her destiny in Chanulville or return to the outside world…forever.
Book 1 of The Soul Alliance Series
"Soul Sisters" by Janiera Eldridge
Soul Sisters is an urban fantasy novel about African-American twin sisters Ani and Dana who have a rather unique secret: one sister is human while the other is a vampire. While the sisters have lived peacefully with each other for many years one fateful night will change both their lives forever. When a drunken man tries to attack Dana (the human sister) Ani (the vampire sister) protects her sister with all of her ferocious power.
However, when the vampire's leader Donovan finds out about the public display he calls for the sisters to be assassinated for disobedience. Ani and Dana now are in for the fight of their lives to protect each other as well as the lives of their dedicated friends who have joined them on their mission for survival. If Dana and Ani can make it through this time of uncertainty, Ani can take her new place as vampire queen. Soul Sisters is expected to be a trilogy; The book also features a multicultural cast of characters that brings a new edge of chic to the vampire world.