No Comments
Be My Daddy: A Billionaire and Virgin Romance by Lauren Wood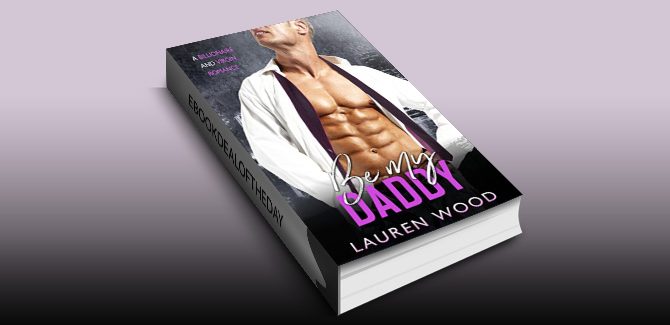 Realtime Pricing:$2.99

I wanted to give her the full service treatment.
Meri was a client that I wanted to break all the rules with.
I met her at a wild time, in a wild place.
One night with Meri changed everything.
I'm a professional.
I don't f*ck clients.
It's against all of the rules.
But with Meri, I'm learning
Rules are meant to be broken.
I have my share of women.
Forgetting them all before they left in the night.
I didn't need any more to deal with.
Didn't want anymore.
With so many reasons why not.
I ignored all of the reasons why.
Her soft smile and curved body.
The way her eyes darkened when I turned her on.
I couldn't deny myself any longer.
I had to have her.
Just a kiss makes her whimper.
What will happen when I slam inside of her?
Taking her innocence with it.
I long to hear the moans and screams.
Mind made up, I settle on seduction.
It won't take much.
I'm rich, handsome and skilled in charm.
I will have her.
I will make her mine.
Be My Daddy is the fourth book in A Billionaire and Virgin Romance standalone series of full-length 40,000 word novel. All books in this page-turning Billionaire Romance can be read as standalone's, there are no cliffhangers, and happily ever afters are guaranteed! An exclusive romance novella: "Filthy Professor" is included for a limited time and several short stories for your enjoyment.
Genre: Contemporary Romance