No Comments
Accidentally Met Him by Lauren Wood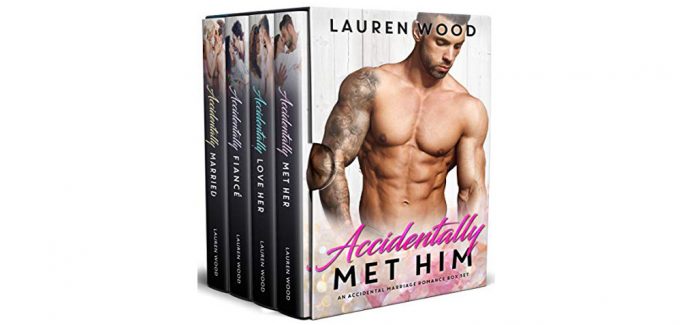 Realtime Price – $2.99
What would you do when your husband was the only one that could please you but you didn't remember marrying him?
Accidentally Met Her
"Las Vegas was the place to get hitched."
That wasn't something I thought about. Marriage.
Then I met Candy, a beautiful redhead with a svelte body.
I woke up to an empty bed, her wedding ring in the sheets.
Our marriage wasn't real.
And Candy belonged to someone else.
But I don't lose.
And I'm not giving her up without a fight.
Accidentally Love Her
"She came for a short vacation, and came back hitched."
This was supposed to be a fun vacation.
The next thing I know, I'm putting a ring on her finger, and said, 'I do'.
But the marriage was more than I bargained for.
Accidentally Fiancé
'Till death do us part'… sounds like a really long time.
"I do."
Never have two words been so powerful.
I never wanted a wife and the complications that go with it.
But then I looked over at the woman standing beside me.
Deirdre was someone that I could promise forever to.
I won't let her go. I can't.
She's my wife and I'm willing to fight for her.
Accidentally Married
"The ring signified a wedding; I didn't even know I had."
One final bash, before I was no longer a bachelor.
Then I woke up in her bed.
The morning of my wedding and there was now something on my finger.
A ring.
A wedding ring and Anna next to me.
What did the hell happen?
It may be the best thing that ever happened to me.
Come meet these four sexy alphas and sassy heroines who will give you roller coaster ride of emotions, possessiveness, intensely hot love and happily ever after.
Genre: Contemporary Romance, New Adult Romance
Accidentally Met Him: An Accidental Marriage Romance Box Set by Lauren Wood